Corduroy Inn and Lodge: A Featured West Virginia Wedding Destination
Corduroy Inn and Lodge is delighted to have been featured in WeddingWV This popular online publication showcases the most enchanting and memorable weddings throughout West Virginia. This recognition highlights our commitment to providing exceptional service and a beautiful venue for couples looking to celebrate their love in the heart of the picturesque mountains. Read on to discover the captivating story of Kristen and Cody's fairytale wedding at Corduroy Inn and Lodge, beautifully documented in WeddingWV, and learn about the unforgettable moments that made their special day extraordinary.
A Fairytale Wedding at Corduroy Inn and Lodge
Kristen and Cody's love story began as middle school crushes, blossoming into high school sweethearts and culminating in a beautiful Snowshoe wedding after a decade of dating. During a romantic vacation at Snowshoe, Cody got down on one knee and proposed to Kristen, receiving an enthusiastic "Yes!" The couple chose the Corduroy Inn and Lodge as the enchanting backdrop for their special day, celebrating their love surrounded by breathtaking mountain views.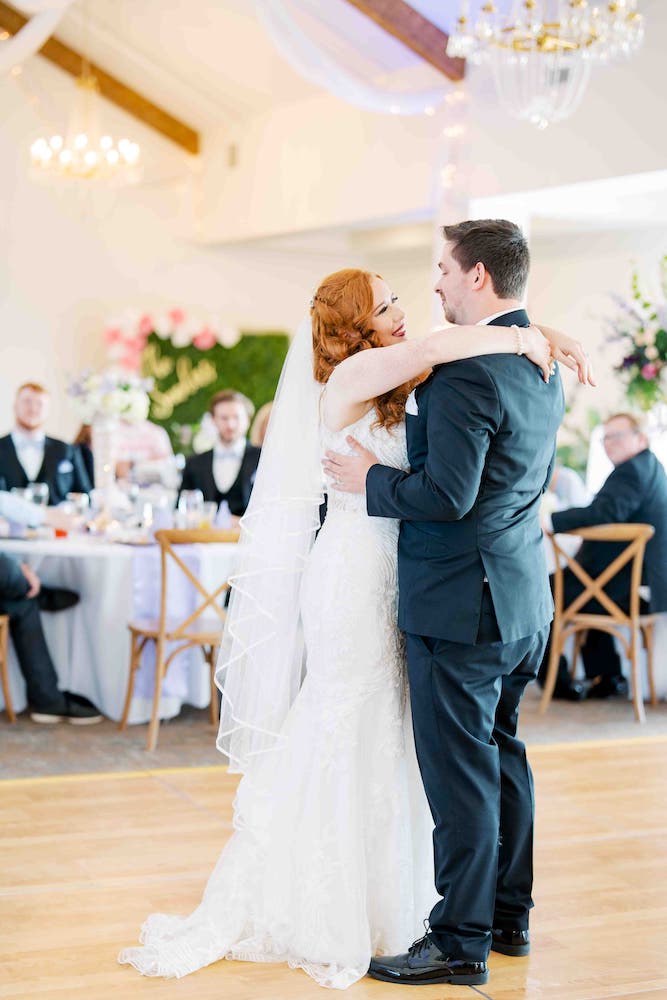 An Elegant Ceremony and Reception with Personal Touches
The Corduroy Inn and Lodge's ballroom was the stunning venue for the ceremony and reception. Sunlight streamed through the picture windows, glowing warmly on the couple exchanging heartfelt, personal vows. Kristen, escorted by her father, was radiant in a shimmering Maggie Sottero gown with lace motifs over textured glitter tulle, carrying a fresh floral bouquet adorned with a piece of her mother's wedding dress. Cody looked dashing in a classic black tuxedo as he awaited his bride at the altar. After the ceremony, guests enjoyed a sumptuous meal and a night of dancing to celebrate the newlyweds.
Memorable Moments and a Sweet Departure
Kristen and Cody's first dance as husband and wife was to Train's "Marry Me," the same song played during Cody's romantic proposal months earlier. The reception featured heartfelt toasts, an open bar, and traditional bouquet and garter tosses. The couple cut into a beautiful four-tiered wedding cake adorned with white icing and lily of the valley, and a Star Wars-themed groom's cake featuring Darth Vader. Guests were treated to welcome bags containing snacks, water, and a personalized skeleton key bottle opener. After their unforgettable wedding, Kristen and Cody embarked on a honeymoon to Sandals Resort in Ocho Rios, Jamaica, before settling in Huntington, where they continue to build their life together.
A Stunning Feature in WeddingWV
The captivating story of Kristen and Cody's Snowshoe wedding was beautifully showcased in WeddingWV, an online publication highlighting the best weddings in West Virginia. The article is accompanied by a collection of stunning photographs that capture the joy, love, and elegance of the couple's big day at Corduroy Inn and Lodge.
We are incredibly grateful to WeddingWV and the official West Virginia Travel and Tourism website for featuring Corduroy Inn and Lodge. We invite you to visit the article to view the mesmerizing photos and read more about this unforgettable event. This feature serves as a testament to the unique experiences and magical moments that can be created at our picturesque venue.